The TLAP (Tanque Latinoamericano Pesado or Latin American Heavy Tank)is a medium tank designed by Thyssen-Henschel of Germany. It is made in Argentina by Tanque Latinoamericano Mediano Sociedad del Estado. It is based on the TLAM, but is greatly enlarged and uses the Leopard II turret.
The TLAP entered service in 2002.
Unlike the related TLAM, there are few TLAP variants. The variants in service are as follows:
VPRT (Vehiculo Pesado Recuperador Tanques) Recovery Vehicle
VPLP (Vehiculo Pesado Lanza el Puente) Armoured Vehicle-Launched Bridge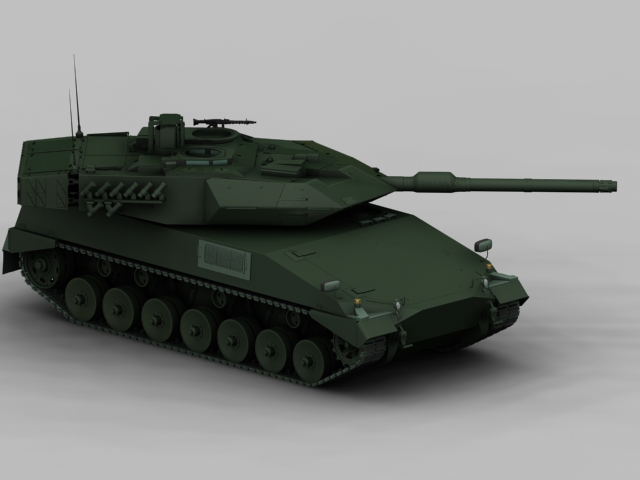 Specifications
Edit
Type
Medium tank
Primary Contractor
Tanque Latinoamericano Mediano Sociedad del Estado
User
Latin American Marines, Latin American Army
Crew
4
Weight
55000kg
Length
8.6m
Height
2.85m (over turret hatch)
Width
3.92m
Armament

Main - 120mm M256 gun
Secondary - 2 FN MAG 7.62mm machine guns

Armour
classified
Powerplant
MTU 1500hp diesel
Speed
46mph
Range
340mi
 

Confederate States of Latin America
General: Confederate States of Latin America, Economy of the ECAL, Justice and Law in the ECAL, President Michelle Bachelet, Presidency
Political: Partido Republicano Constitucional, Partido Laborista Socialista, Partido de la Democracia Cristiana
Military: Fuerzas Armadas, Armada, Ejercito, Fuerza Aerea, Infanteria de Marina, Guardia Nacional
Military Aircraft: FMA SAIAL 90, A-4AL Fightinghawk
Armoured Vehicles: TLAM Medium Tank, TLAP Main Battle Tank
Warships: Ship Profiles, Ardiente and Valeroso class destoyers
Ad blocker interference detected!
Wikia is a free-to-use site that makes money from advertising. We have a modified experience for viewers using ad blockers

Wikia is not accessible if you've made further modifications. Remove the custom ad blocker rule(s) and the page will load as expected.