German Army
Deutsches Heer

---

http://i277.photobucket.com/albums/kk56/Sheriff__001/Bundeswehr%20ranks/HeerLogo.png
Logo of the German Army

---

Founded
November 12, 1955
Motto
To protect, help, moderate, and fight
Schützen, helfen, vermitteln, kämpfen
Country
Germany
Branch
Army
Part of
Bundeswehr
Size
Approximately 120,000 personnel
Commanders
Chief of Staff, Army
Lieutenant General Werner Freers
Insignia
Army Badge
Combat equipment
Tanks
Leopard 2
Reconnaissance vehicles
Luchs, Fennek
APCs
Puma, Marder, Boxer, Fuchs, M113A2
Artillery
MARS, PzH 2000,
Air Defence
Gepard, Roland, LeFlaSys,
Small Arms
Rifle
G36
Machine guns
MG4, MG3, M2 QCHB HMG
Pistols
P8
Aircraft flown
Attack Helicopter
Tiger
Transport Helicopter
NH90, CH-53 Sea Stallion
Reconnaissance
Bo 105
Utility
UH-1, EC 135
The German Army (German: Deutsches Heer, Heer) is the land component of the armed forces of Germany. Traditionally the German military forces have been composed of the Army, the Navy and the Air Force after World War I. It was reinstalled in 1955 as the West German Army and as a part of the newly formed Bundeswehr. In the aftermath of the German reunification of 1990, the National People's Army of the former German Democratic Republic was integrated into the West German Army.
Organisation
Edit
The German Army has significantly downsized since the end of the Cold War, but remains one of the largest armies in Europe. It has powerful units of Panzers and Panzergrenadiers. In 2002 a number of army units and their personnel were transferred to the newly-formed Joint Support Service (Streitkräftebasis) and Joint Medical Service branches.
German Army Office
Edit
The German Army Office in Cologne (Heeresamt) is the superior authority for all supporting elements of the Army, such as schools and education centres. It is commanded by a Major General, currently MajGen Joachim Clauß
NBC Defence and Self-Protection School in Sonthofen
Military Police and Headquarters Services School in Sonthofen
Artillery School in Idar-Oberstein
Three Officer Candidate Battalions in Idar-Oberstein, Munster and Hammelburg
Special Operations Training Centre (formerly International Long Range Reconnaissance Patrol School) in Pfullendorf
Army Warfighting Simulation Centre in Wildflecken
Army Combat Training Centre in Letzlingen
Army Aviation School in Bückeburg
Training Centre Munster for

Army Air Defence
Armour
Reconnaissance

Mountain and Winter Combat School in Mittenwald
Infantry School in Hammelburg
Airborne Operations and Air Transport School in Altenstadt
Army Officers' Academy in Dresden with Army Tactics Centre
Army NCO Academies (three at different locations)
Engineer School and Army School of Structural Engineering in Ingolstadt (formerly in Munich)
Army Maintenance School and Army School of Engineering in Aachen
Division Intervention Forces/1st Panzer Division (Hannover)

Divisional Troops
9th Panzer Brigade
18th Panzer Brigade
21st Panzer Brigade "Lipperland"

10th Panzer Division (Sigmaringen)

Divisional Troops
12th Panzer Brigade "Oberpfalz"
28th Panzer Brigade "Dornstadt"
14th Panzer Grenadier Brigade

2nd Panzergrenadier Division

Divisional Troops
6th Panzer Brigade "Hofgeismar"
4th Panzer Grenadier Brigade "Göttingen"
5th Panzer Grenadier Brigade "Homberg"

13th Panzer Grenadier Division (Leipzig)

Divisional Troops
37th Panzer Grenadier Brigade "Freistaat Sachsen"
40th Panzer Grenadier Brigade "Schwerin"
41st Panzer Grenadier Brigade "Vorpommern"

1 Gebirgsjäger Division

22nd Panzer Grenadier Brigade "Murnau"
19th Gebirgsjäger Brigade "Münsterland"
23rd Gebirgsjäger Brigade "Bad Reichenhall"

Special Operations Division (Regensburg)

Divisional Troops
Kommando Spezialkräfte (KSK) (brigade-equivalent)
26th Fallschirmjäger Brigade "Saarland"
21st Fallschirmjäger Brigade "Oldenburg"

Airmobile Operations Division (Veitshöchheim)

Divisional troops
1st Airmobile Brigade "Fritzlar"
25th Air Landed Brigade "Schwarzwald"
31st Air Landed Brigade "Oldenburg"
Army Combat Support Brigade

Eurocorps
1 (German/Netherlands) Corps (Münster)
Multinational Corps North East (Stettin)
Franco-German Brigade (Müllheim)
Army Central Dump Herongen
Army Central Dump Pirmasens
Central Mobilisation Base in Brück
Equipment
Edit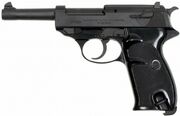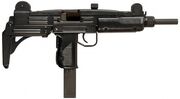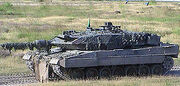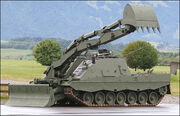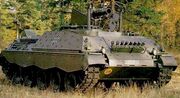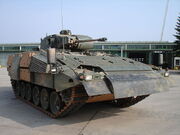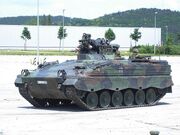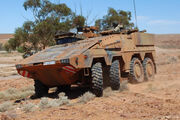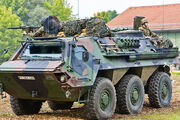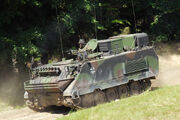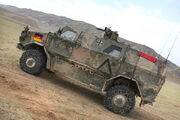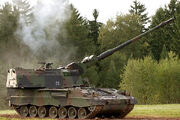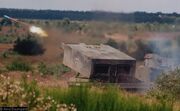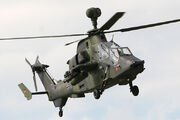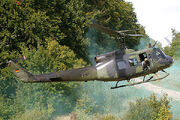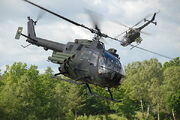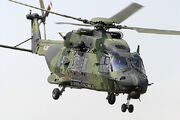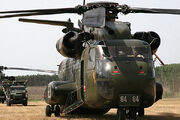 Small Arms
Edit
Walther P1 9mm Pistol (being phased out)
Heckler & Koch P11 7.62 x 36 mm Underwater Pistol (KSK and Kampfschwimmer)
Heckler & Koch P8 9mm Pistol
Heckler & Koch P12 0.45 cal Pistol (USP Tactical, KSK and Kampfschwimmer)
Submachine Guns
Edit
FN MP2 9mm Submachine Gun (Uzi)
HK MP5 9mm Submachine Gun (Feldjäger, KSK and Kampfschwimmer)
HK MP7 4.7mm Submachine Gun
HK G36 5.56mm Rifle

HK G36K 5.56mm Carbine
HK G36C 5.56mm Carbine

HK G3 7.62mm Rifle (Reserve)

HK G3SG/1 7.62mm Designated Marksman Rifle
HK G8 7.62mm Rifle (KSK and Kampfschwimmer only)
Machine Guns
Edit
HK MG4 5.56mm Light Machine Gun
Rheinmetall MG3 7.62mm General Purpose Machine Gun
General Electric M134 Minigun 7.62mm Minigun
FN MG50 12.7mm Heavy Machine Gun
Browning M3M 12.7mm Heavy Machine Gun (Heeresflieger)
Sniper Rifles
Edit
Accuracy International G22 7.62 x 66.5mm Sniper Rifle (AI AWM)
Barrett G82 12.7mm Sniper Rifle (M82)
Accuracy International G24 12.7mm Sniper Rifle (AI AW50, KSK and Kampfschwimmer)

Accuracy Internationa 

HK SL9SD 7.62mm Sniper Rifle (KSK)
Support Weapons
Edit
HK Granatpistole 40mm Grenade Launcher
HK AG36 40mm Grenade Launcher (mounted on the G36 rifle)
HK GMG 40mm Automatic Grenade Launcher
Dynamit Nobel Panzerfaust 3 Anti-Armour Rocket Launcher
Carl Gustav 84mm Recoilless Rifle
Euromissile MILAN Anti-Tank Missile
Raytheon Fliegerfaust 2 (FIM-92 Stinger) Surface to Air Missile
Remington 870 12 Gauge shotgun (Feldjäger and special forces)
Armoured Vehicles
Edit
Leopard 2

Leopard 2A4 (being phased out)
Leopard 2A5
Leopard 2A6
Bergepanzer 3 Büffel Armoured Recovery Vehicle
Panzerschnellbrücke 2 Armoured Vehicle Launched Bridge
Pionierpanzer 3 Kodiak Armoured Engineering Vehicle
Fahrschulpanzer (Driver Training Tank)

Leopard 1 (combat tank retired, variants only in service)

Flakpanzer Gepard
Keiler Mine Clearing System
Pionierpanzer 2 Dachs Armoured Engineering Vehicle
Biber Armoured Vehicle Launched Bridge
Reconnaissance Vehicles/Weapon Carriers
Edit
Spähpanzer Luchs Armoured Reconnaissance Vehicle
LGS Fennek Armoured Reconnaissance Vehicle
Wiesel 1

Wiesel 1 Aufklärung (Reconnaissance)
Wiesel 1 MK20 (20mm Cannon)
Wiesel 1 ATM TOW (Tank Destroyer)
Wiesel 1 ATM TOW Resupply

Wiesel 2

Wiesel 2 Ozelot (LeFlaSys Stinger Launch Vehicle)
Wiesel 2 AFF (LeFlaSys Radar)
Wiesel 2 BF/UF (LeFlaSys Command)
Wiesel 2 120mm mortar
Wiesel 2 APC
Wiesel 2 Command
Wiesel 2 Carrier
Wiesel 2 Pioneer (Combat Engineer Reconnaissance)

Raketenjagdpanzer Jaguar 1
Raketenjagdpanzer Jaguar 2
Armoured Personnel Carriers
Edit
Puma Infantry Fighting Vehicle
Marder 1 Infantry Fighting Vehicle

Roland Surface to Air Missile System

GTK Boxer

Armoured Personnel Carrier
120mm Mortar Carrier
Ambulance
Command Vehicle
Logistics
Armoured Recovery

Transportpanzer Fuchs

Fuchs Armoured Personnel Carrier
Fuchs PzAbwWa MILAN ATGW Carrier
Fuchs PzPiGrp Armoured Engineering Vehicle
Fuchs Krankentransport Ambulance
Fuchs Funk Signals Vehicle
Fuchs FüFu Command and Signals Vehicle
Fuchs ABC Spurpanzer NBC Reconnaissance Vehicle
Fuchs Eloka Hummel Electronic Warfare Vehicle
Fuchs EOD-EinsFz EOD Vehicle
Fuchs Helas Elo-Aufklärung Electronic Reconnaissance Vehicle
Fuchs RASIT Radar Carrier

M113A2 GE Armoured Personnel Carrier

M1064A2 GE Panzermörser (120mm Mortar Carrier)
M577A2 GE Führungs- und Funkpanzer (Signals and Command Vehicle)
M113A2 GE Krankenwagen (Ambulance)
M113A2 GE Schreibfunktrupppanzer (Signals Vehicle)
M113A2 GE Beobachtungspanzer Artillerie (Artillery Observation Vehicle)
M113A2 GE Feuerleitpanzer Artillerie (Artillery Fire Direction Centre)
M113A2 GE Feuerleitpanzer Mörser (Mortar Fire Direction Centre)
M113A2 GE ABRA Radar Carrier
M113A2 GE Green Archer Radar Carrier
M113A2 GE Trägerfahrzeug Rechner-Verbund Artillerie (Artillery Computer Vehicle)
M113A2 GE Führungs-Feuerleitstelle (Artillery Fire Direction Centre for PzH 2000)
M113A2 GE Trägerfahrzeug Richtfunk Multiplex (Direction Finder Carrier)
M113A2 GE Fahrschulpanzer (Driver trainer)
M113A2 GE Fliegerleitpanzer (FAC Vehicle)
M548A2 GE Logistics Vehicle
M548A2 GE Skorpion Mine Carrier
Armoured Transport Vehicles
Edit
Mungo ESK
DURO III
YAK [1]
Bandvagn 206
Armoured Patrol Vehicles
Edit
KMW Grizzly
ATF Dingo
MOWAG Eagle
LAPV Enok
Artillery
Edit
Self-Propelled Artillery
Edit
PzH 2000 155mm Self-Propelled Howitzer
MARS Multiple Launch Rocket System [2]
Towed Artillery
Edit
FH155-1 155mm Howitzer [3]
Brandt MO-81-61-L 81mm Mortar
Tampella M65 120mm Mortar
Soltam M65 120mm Mortar
Anti-Tank Weapons
Edit
Hughes BGM-71D/E/F TOW
MBDA HOT
MBDA MILAN
Air Defence Weapons
Edit
Raytheon Fliegerfaust 2 (FIM-92 Stinger)
LeFlaSys

Wiesel 2 Ozelot (LeFlaSys Stinger Launch Vehicle)
Wiesel 2 AFF (LeFlaSys Radar)
Wiesel 2 BF/UF (LeFlaSys Command)

Flakpanzer Gepard 1
Flugabwehrraketenpanzer Roland
Attack Helicopter
Edit
Utility Helicopter
Edit
Bell UH-1D Iroquois
Messerschmitt-Bölkow-Blohm Bo 105
Eurocopter EC 135
Transport Helicopter
Edit
NHI NH90 TTH
Sikorsky CH-53GS Sea Stallion
EMT Luna X 2000
EMT Aladin
Rheinmetall KZO
EMT Mikado
EMT Fancopter
Schiebel Camcopter S-100
Support Vehicles
Edit
KTM LC4 Military 27 PS, motorcycle
ATV Yamaha Kodiak 400, Quad
Mercedes-Benz G-class Wolf LKW leicht
Mercedes Benz Unimog LKW 2t mil gl, 4x4
MAN N4510 LKW 5t mil gl
MAN N4550 LKW 7t mil gl
MAN N4540 LKW 10t mil gl
MAN 36.460VFAEG LKW 15t mil gl MULTI
Faun SLT Elefant tank transporter
Berge- und Kranfahrzeug, BKF 30.40 (salvage vehicle)
Snowmobile Ski-Doo
Liebherr Fahrzeugkran leicht (FKL)
Liebherr Fahrzeugkran mittel (FKM)
Engineering Vehicles
Edit
Panzerschnellbrücke 2 Armoured Vehicle Launched Bridge
Biber Armoured Vehicle Launched Bridge
Bergepanzer 3 Büffel Armoured Recovery Vehicle
Bergepanzer 2 Armoured Recovery Vehicle
Pionierpanzer 3 Kodiak Armoured Engineering Vehicle
Pionierpanzer 2 Dachs Armoured Engineering Vehicle
M3 Amphibious Rig
Skorpion Mine Layer
Keiler Mine Clearing System
Medium Girder Bridge
Faltfestbrücke (solid bridge system)
Faltschwimmbrücke (swimming bridge system)
Pontoon bridge
Faltstraßensystem (mobile roadway system)
Motorboot 3
Service Uniform
Edit
This traditional German uniform is worn for parades, and by Heer personnel employed in administrative duties.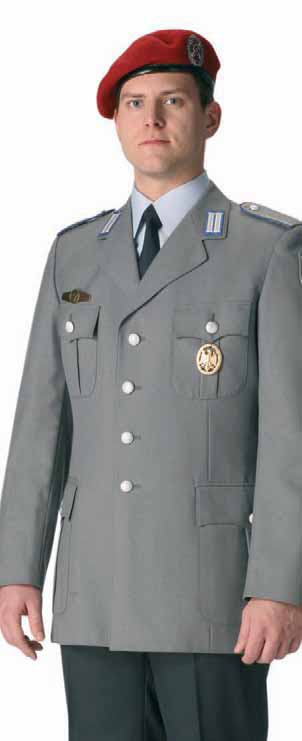 Combat Unforms
Edit
Flecktarn
Edit
This is the primary working and fighting uniform of the Heer.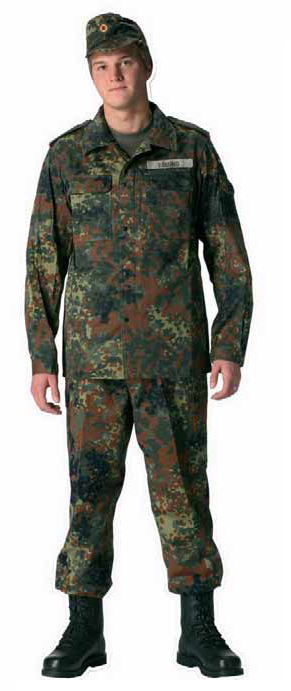 Wüstentarn
Edit
This uniform is based on the standard Flecktarn uniform and is used in tropical and desert areas, most notably in Afghanistan.


Panzer Overalls
Edit
These are issued to the crews of armoured vehicles including Panzers, Reconnaissance Vehicles, Armoured Personnel Carriers, and Infantry Fighting Vehicles.

Rank Insignia
Edit
http://i277.photobucket.com/albums/kk56/Sheriff__001/Bundeswehr%20ranks/HeerOfficer.png
Enlisted Men
Edit
http://i277.photobucket.com/albums/kk56/Sheriff__001/Bundeswehr%20ranks/HeerEnlisted.png
Branch Insignia
Edit
Kragenspiegel are collar tabs worn traditionally by German soldiers. In the modern Deutsches Heer, they are used to denote the branch of the Army to which a soldier belongs.